SHIMA SEIKI ITALIA SHOWCASES NEW WHOLEGARMENT® TECHNOLOGIES
Pitti Immagine Filati is the reference fair to discover the latest technical and stylistic innovations of Shima Seiki Italia, which twice a year becomes "a prominent showcase to show all our customers and brands our machines and samples" says Davide Barbieri, CEO.
Shima Seiki's activities are focused on new technologies and applications, driven by the desire to always seek the next step for the actors in the world of fashion, guiding them towards new frontiers. "We strive to be at the forefront by proposing innovative knitwear – explains Barbieri – that aims to inspire brands to go beyond."
The collection by Shima Seiki Italia, designed by Vittorio Branchizio, Art Director, consists of precious and natural yarns, including garments, jackets, and pants.
mThe use of technical yarns from companies such as MIC SPA, SINA FILATI, KYORITSU
as well as the use of refined accessories from YKK, contribute to strengthening the garments and making them unique.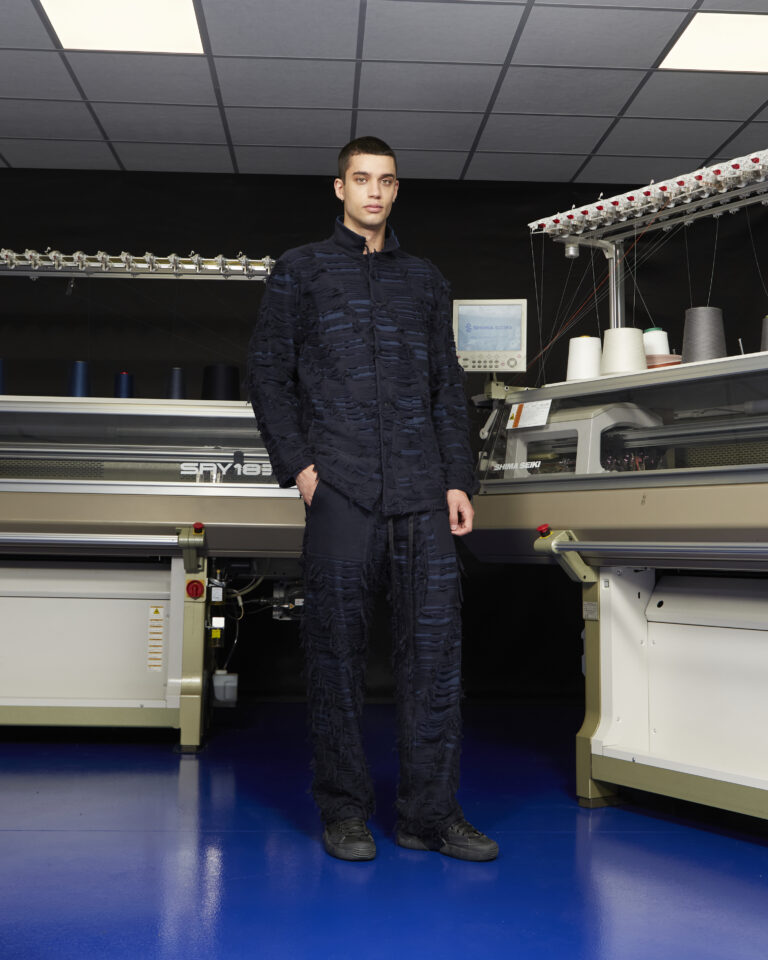 Two outfits from the collection feature a collaboration with  The Woolmark Company, where under the creative direction of Vittorio Branchizio, Shima Seiki Italia presents a new capsule collection of high-performance clothing for the mountains and winter sports.
The collection – WholeGarment Knit Performance in Wool – explores innovative applications for wool fiber, including 3D membrane and bonding technology, thanks to the collaboration of H Dry Technology and Macpi Group.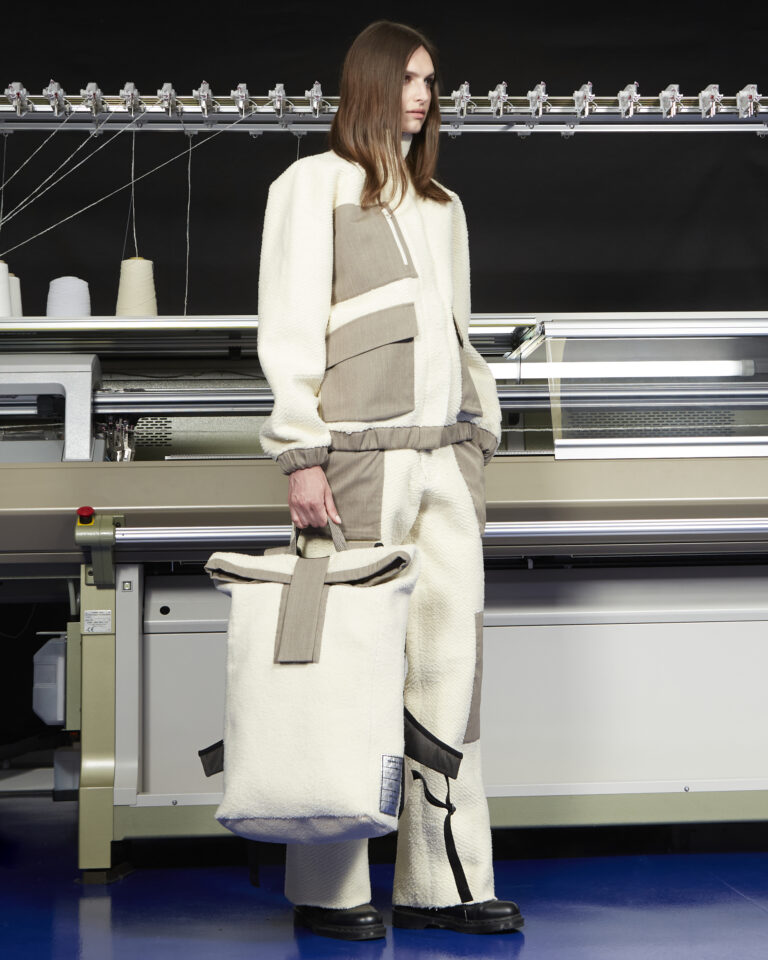 Shima Seiki Italia hosts five companies within its exhibition space to add more value to the knitting sector from every perspective.
The goal is to provide customers with various services.
Three machines in WholeGarment™ technology will be exhibited: SWG154 XR 18L, NSVR 183 21G, and the accessory machine SWG 091 N2 5G.
The accessory machine will produce gift bags for all interested visitors, using the SYNA 4.800nm 100% recycled polyester yarn from YARNS & COLORS.
This collaboration aims to express the value of sustainability found in yarns and WholGarment® technology.
Inside the MILLEFILI booth, shoppers can find Shopping Bags made with WholeGarment™ technology on SWG 091 N2 10G.
Shima Seiki Italia and Südwolle Group present 3D models of stitches and garments, showcasing endless possibilities to mix yarns, colors, and fabrics.
Shima Seiki's APEXFiz® design software allowed not only the development of shapes but also the conversion into knitted patterns.
Replacing physical samples, virtual samples reduce time, costs, and material waste.
APEXFiz® helps achieve sustainability and digitally transform the fashion supply chain.
Yarnbank®, Shima Seiki's platform for yarn and spinning research, was the main source of Südwolle Group's digitized yarns used in the 3D models.