BIOFEEL® ELEVEN 100% NATURAL YARN MADE ON WHOLEGARMENT SHIMA SEIKI MACHINE
FOR SUSTAINABLE FASHION
Phygital Sustainability Expo, a landmark event in the fashion industry entirely dedicated to the ecological transition of fashion and design brands through technological innovation, held in Rome on July 5 and 6.
RadiciGroup's participation in this event was further evidence of the Group's commitment to contribute to sustainability and circularity in the fashion and textile industry, in collaboration with the players in the supply chain.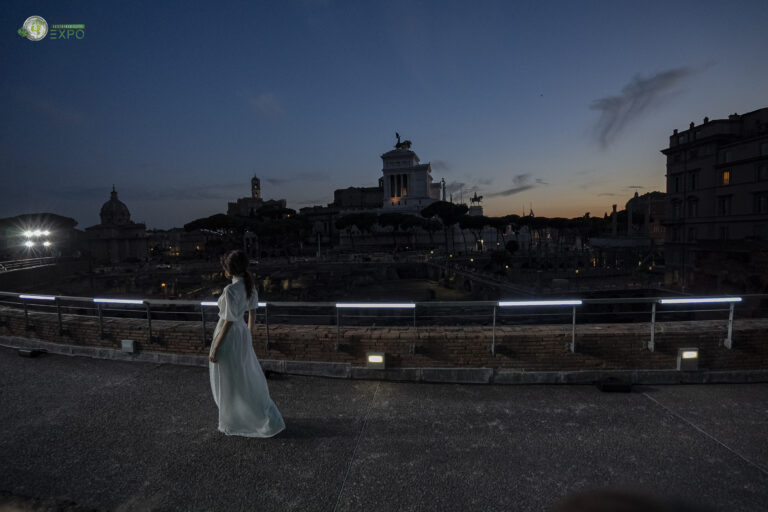 During the "narrated fashion show," RadiciGroup presented a long dress made of Biofeel® eleven, an all-natural yarn characterized by high technical, aesthetic and environmental performance.
This yarn originates from a small bean grown in India in semi-arid soils that are not competitive with food production, from which an ideal oil is obtained to give life to the bio-polymer produced by Arkema that feeds the subsequent spinning process made in Italy by Radici Group.
In addition to being produced with a raw material that has a low environmental impact, the garment is also an example of eco-design: in fact, the garment was made with Shima Seiki's WholeGarment technology, thanks to which the garment is obtained without seams.
This means having zero waste because only the amount of thread needed to produce the garment is used.